Flower Parties
Throw a flower party! We bring flowers and foliage, poetry, tools and containers.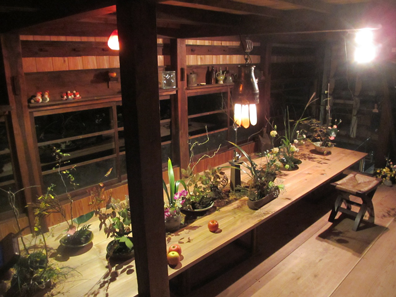 Learning basic principles of design and technique, your guests create their own Ikebana design which is theirs to take home and enjoy.
Sessions last sixty to ninety minutes.
The fee is a minimum of $250 for up to eight people, then $25 per additional guest.
Please contact us to schedule your party and for more info.
For questions,
or to set up a flower party:
(206) 789-4226